[vc_row][vc_column width="1/6″][vc_facebook type="standard"][/vc_column][vc_column width="1/6″][vc_tweetmeme type="horizontal"][/vc_column][vc_column width="1/6″][vc_googleplus annotation="inline"][/vc_column][vc_column width="1/6″][vc_pinterest][/vc_column][vc_column width="1/6″][/vc_column][vc_column width="1/6″][/vc_column][/vc_row][vc_row][vc_column][vc_column_text]
Salsa is a very sensual dance, where through body movement, dancers express their emotions. It is a very passionate dance and seeing a professional salsa dancers on the dance floor is truly captivating.
According to Wikipedia there at least six different official styles of Salsa. This is also an indication how popular Salsa is. This Latin dance originated in South America and New York, and has grown to be one of the most popular dance forms in the world.
There are many styles of salsa dance, but all of them are equally addictive. Below you can find 5 reasons why you should start dancing salsa and get the #gwepaaa feeling now. Caution! It is very addictive! Here are 5 reasons why you should make salsa a part of your life:
Reason 1: Salsa is good for your health
Salsa dancing is a great way to get fit. Whether you take salsa lessons, join a team, or go out dancing several times a week, salsa is a full-body aerobic workout that works all your core muscle groups such as your abs, hips, and legs. Salsa dancing is a fun way to burn calories and tone your muscles, and it's a lot more fun than running on a treadmill at a smelly gym!
Reason 2: Salsa dancing is a great conversation starter
Conversation topics can be problematic, regardless of the situation. Often we don't know what to say to people we would love to talk to, which becomes an obstacle in the way of meeting more people.  Salsa dancing is a great starter of the conversation. It is a vast topic where you can talk about salsa dance origin, salsa music, dance steps and techniques, famous performers etc. If your partner doesn't know anything about salsa dancing, that's even better as you can show them basic steps. Talking about something that you are passionate about will also help you to be yourself.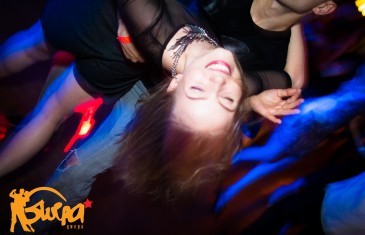 Reason 3: Salsa makes you feel sexy
If you've ever seen salsa dancing before, you know that salsa is a very sexy and sensual dance. By learning how to dance salsa, you will learn how to better express your sensual side. If you work in an office all day or have a regular day job, you probably don't have many opportunities to really express yourself in your day-to-day life. Salsa provides you with a fun and safe outlet for exploring your sensuality and creative side.
Reason 4: Salsa builds confidence
One of the common insecurities that many people have is that they don't know how to dance. Fortunately, taking a few salsa lessons will help get rid of that insecurity in no time! In addition to helping you be a better dancer, salsa also helps you build confidence in meeting new people and interacting with others of the opposite sex, as you'll be doing a lot of both in any given night of salsa. Salsa also provides opportunities for performing on stage, and there are many different salsa teams that perform around the country and the world. There is no bigger confidence booster than getting on stage before hundreds of people and dancing your heart out.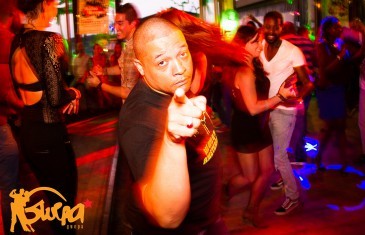 Reason 5: Salsa is a great remedy for stress and depression
Dancing in general is the best remedy for 'feeling blue' and the reason is simple. Once you are on the dance floor, you will forget about all your problems. During a salsa dance, there is no time for thinking about your problems, work or school. Salsa takes your mind of things. Try it, record it ot take a picture, after that load in one of the social media platforms like Facebook, Instagram or Twitter and share your Latin dance highs and lows with us by using the hashtag #gwepaaa.