[vc_row][vc_column][vc_column_text]
As a teacher of dance, the music and its instruments form the foundation of my craft. The instruments composing the music, those instruments that are part of our culture and mould our interpretation of the music. Today I will share my personal interpretation of the instruments in our music.
I shall take the freedom to initiate a sort of rating, beginning with the musical genres that have less instruments and a lower energy and I will build up from there.
I will try to put in words what we mostly consider to be pure feeling without any possible description.
Electronic music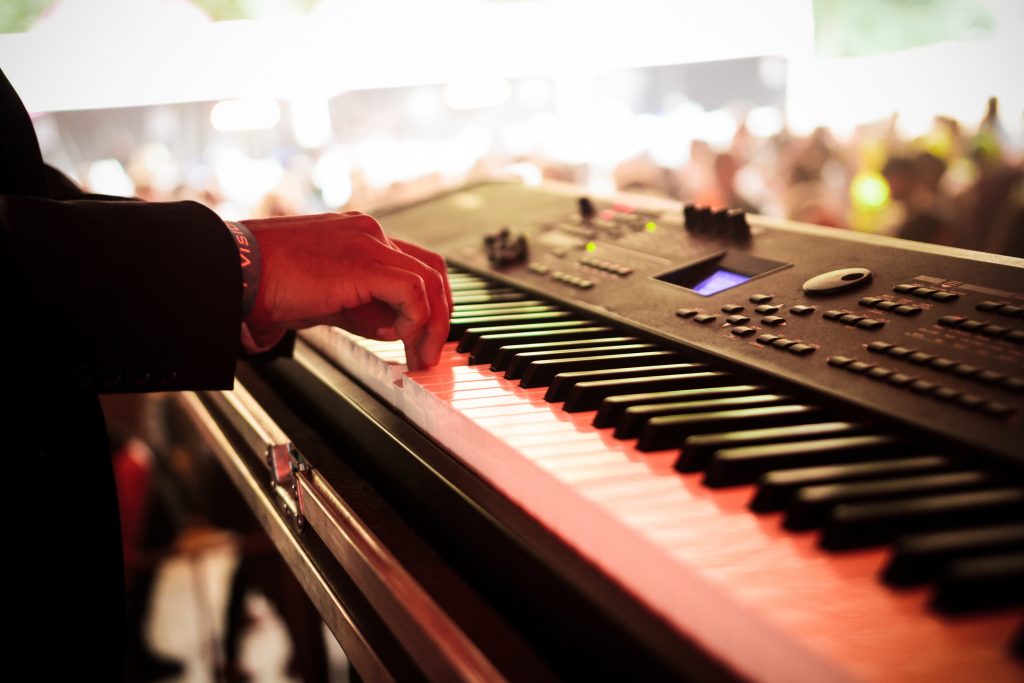 Starting with the most used music genre in the parties of nowadays: instrumentals and remixes. Those ones are strongly based on the bass, since they have a strong influence of RnB and Hip-hop. Mostly electronics, have for my understanding the lowest amount of instruments, Therefore the bass is predominant and close to the heart. The bass is closely related to the drum and hence could be interpreted as an "earth instrument". This means it's really low in energy, forcing the dancer to be more grounded and keep the energy of the dance really low.
Ghettozouk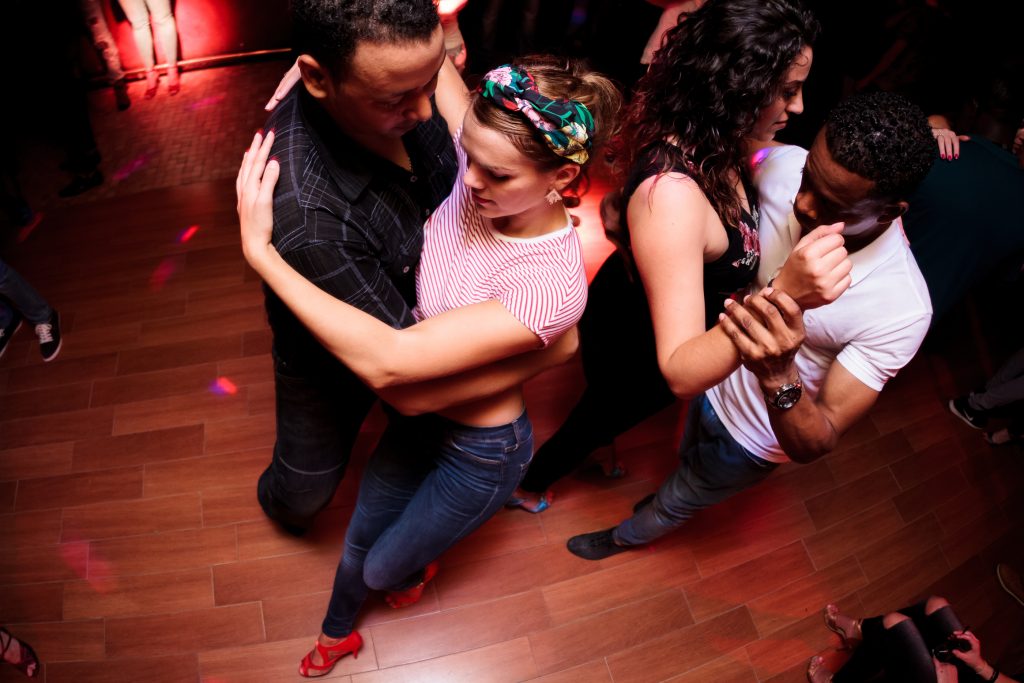 Moving on to a genre, which includes more instruments and creating a more melodious rhythm, Ghettozouk. The abundance of instrument seems to create a flow inside of the music while keeping the RnB base strong inside. This musical genre was created to popularise the palop culture in Europe, since a "raw" material, as Kizomba & Semba wouldn't attract the people at the first place. It was meant to lure people towards something that "speaks" to them in order to slowly introduce them to the originals later on. In addition to the heavy drum, we have the electronic guitar, piano, vocals and so on…
Kizomba & Semba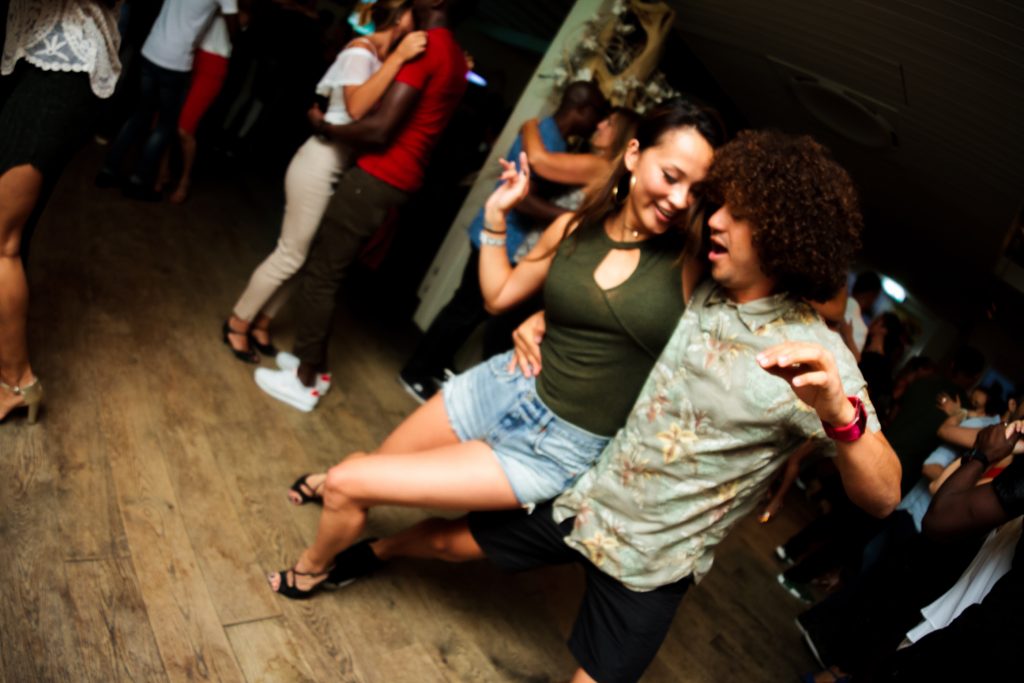 Kizomba and Semba dance on the last part are focused on what we feel, not what we see. Hence the music is designed to inspire us in a particular way: both festive, but either "controlled" or "explosive". Thus the biggest difference in this music isn't the amount of instruments that are in it, but their arrangement, or better said the type of instruments as well as the notes that are hit. A high note will induce more energy, either asking for a more explosive dance or a particular accent, when a lower note of the same instrument will consequently demand a more calm dance with as less effort as possible.
I often compare Music to an 'All you can eat buffet'
(sorry for my strong addiction to food ?).
We pay a relatively "low" price to eat all there is on the table. Walking inside, we have the choice between various salads (Greek, French, Italian, etc…) various types of meat and sides like baked potatoes, French fries, spaghetti, rice and desserts.
Surprisingly, what we tend to do on the dance floor is to not taste a bit of every dish, but just one (let's say French salad) and stick to it no matter how many times we go back to that table… which is unhealthy and illogical. If we like a shirt, it doesn't mean we would be wearing it EVERY DAMN DAY…. or if you like rice it would be simply unhealthy to eat just that…
Music offers us a variety of elements and instruments whose mix create the melody. Adding the singer, makes it a song, and to dance is to be able to not just hit or to trick on those instruments accurately, but to understand the meaning of those elements in the melody,
to take the lingering feeling created from the melody and the story told by the singer and bring that story to life on the dance floor,
adding our own interpretation without discarding the deep meaning of the song we are supposed to dance on.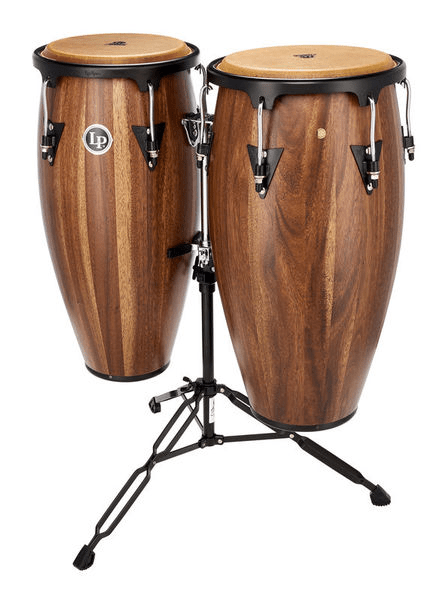 Music is meant to have a message to transmit, a story to tell and the instruments composing the music, are the words chosen from the producer to tell us that story. Just as it is truth that a word can have as much meaning as it is used in different sentences, and can be interpreted differently depending on the person listening to them.
I previously presented music as a banquet of different flavors, here I want to come back to the perception of the word flavor.
The power of the music lies in the flavor that those instruments instigate in us, and connected with those flavors are what we call experience and memory.
Just like tapping of tambour, drums or percussion would remind you of the dirt under your feet back in your childhood, a note of piano or a sound of the guitar taking you back to your first puppy love in high-school, a movement of violin taking you through difficult moments, reminding you of where you came from, a stomp of malembe taking you back to a strong moment with your family, a sound of the trumpet bringing you back to one of those unending nights of lively party and talking without care of tomorrow, and sometimes all you need is just one word of the singer to engulf it all in one and realize it in the moment of the silence ending the partition.
The very same guitar on a much deeper note, would revive a memory of a lost one, a lost love, or the piano inspiring hope, a light at the end of the tunnel.
A way to climb up and rise from that difficult moment. Instruments are those words that tell us a story which can't be told with mere words, they transmit a whole culture and civilization without information lost, a powerful manifestation of those immaterial feelings into something palpable.
And we as dancers stand there to materialize that very story, using our feet, our body, our breath, our imagination as canvas to make our surrounding seen the music.
There is a saying that – traveling is asking for a way to reach the distance at once, what time can only give you step by step – , as a coincidence there is also a figure or step called "traveling/passada", which consists of just doing what could be considered quite nonsense, walking around / taking our partner for a walk. However, as senseless as it might seem, that step is one of the most powerful one in Kizomba, because you are asked to take your partner and travel through the music and both take a trip to who knows where. Applied to the right music and by adapting your speed and tempo to the music, there lies the true beauty of the dance. The seeked journey is found in something immaterial, made up of feelings, without leaving the space and in a mere three minutes of music.
What is dancing?
We learn steps as a code to be able to express ourselves.
[/vc_column_text][/vc_column][/vc_row][vc_row][vc_column][vc_column_text]
---
Donald Wilson
Guest Blogger
---
[/vc_column_text][vc_empty_space][/vc_column][/vc_row][vc_row][vc_column width="1/2″][vc_single_image image="6855″ img_size="full"][/vc_column][vc_column width="1/2″][vc_column_text]Donald Wilson is a Cameroonian residing in Germany/Europe. His dance-adventure started already in Cameroon where he danced hip-hop and street dance. After coming to Germany, he soon discovered the Latin dances (Salsa, Bachata, Merengue…) and Kuduro/Afrohouse which he directly integrated. After one year continuing his trip to Luxembourg, he happened to meet Kizomba in which he totally fell in love. After a year of regular classes, he decided to step on further to promote and share this passionate dance by teaching and performing. He started dancing for the group Afro-Latin Sensation, where he learned the teaching techniques from Johnny Flor, and went on to attend different masterclasses by renowned teachers to polish his skills even further. Donald also participated in Africa Dancar and is a two-time winner (2014 and 2015) representing Germany at the World Final of Africa Dancar. Now he created a dance group (Afro Swagg Crew) and is giving classes in different festivals which have contributed to give him proper experience in transmitting his passion.
[/vc_column_text][/vc_column][/vc_row][vc_row][vc_column][vc_empty_space][/vc_column][/vc_row]